VEGETABLE AATA NOODLES
Posted On September 28, 2023
Introduction: Atta noodles are made of whole wheat flour and contain more nutrition. Hence, they are not only tasty as snacks but are also enriching. You can change the taste and add your own touch to these instant noodles to make it your own too!
ingrediants of veg aata noodles:
1) top aata noodles
2) green chilli, red chilli, garlic, black pepper
3) onion, capsicum, carrot, cabbage, beans. you can use any vegetables you like
4)dark soya sauce, veniger, red chilli sauce
5) special chawmine noodles masala
6) soak 2 red chilli and garlic for 1/2 an hour and then grind it.
how to cook:
1) boil the water in the pot & pour the noodles in the pot.
2) don't over cook the noodles. boil the noodles till one boil in the water.
3)wash the noodles from chilled water nicely.
4)tale 4 tsp oil in the pot & fry the green chilli & onion on high flame for 1 mint.
5) fry all the vegetables for 3-4 mint on high flame.(don't over cook the vegetables).
6)add noodles, red chilli and garlic paste, soya sauce, veniger, salt red chilli sauce & mix well with the help of folk.
7)fry the noodles for 2 mint on high flame.
8) at last we will add noodles masala for more enhance the taste of veg noodles.
9)veg aata noodles is ready to serve .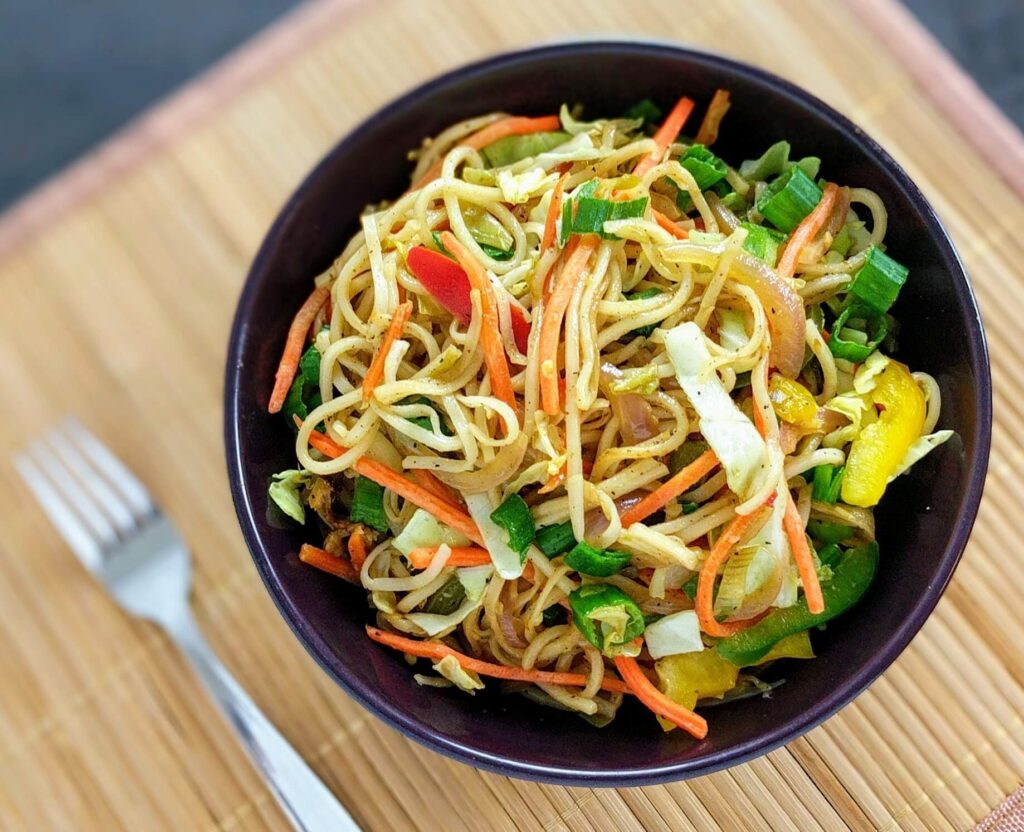 Enjoy in breakfast & dinner with friends & family.
You can check my youtube video on my channel cookingwithfamily1359
Please follow and like us: