Introduction:
Masoor dal (Lens culinaris), also called red lentil, is a staple food in every Indian household. Masoor dal is a good source of carbohydrates, proteins, fibres, vitamins, and other micronutrients.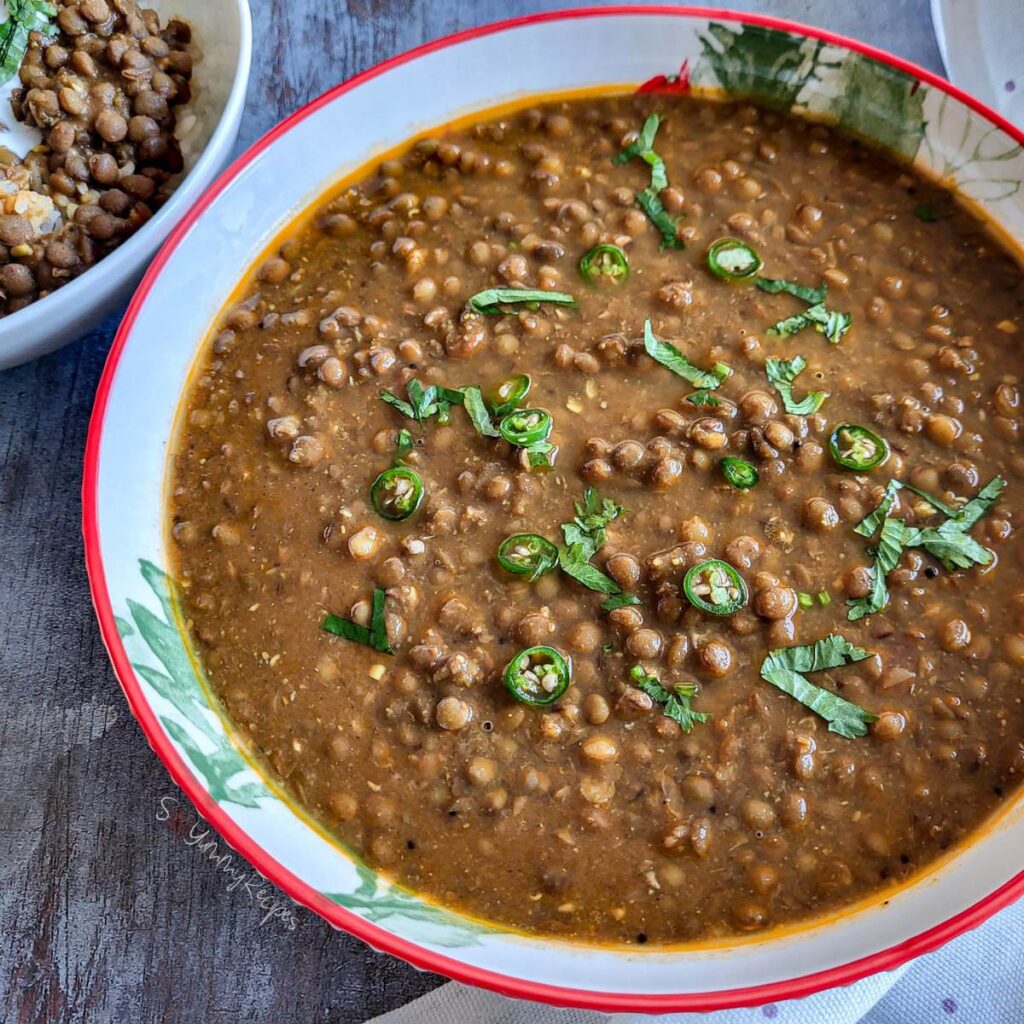 Ingrediants:
1) kaali masoor ki daal
2)onion
3)tomato
4)garlic & green chilli
5)cashew
6)salt
7)turmeric powder
DESCRIPTION:
1) Soak masoor ki daal at least 2 hour.
2)take 1 cooker & pour the soaked daal into the cooker & add 1 tsp salt, 1 tsp turmeric powder & water. 3) cook the daal for 4 whistle.
4)take 1 tsp oil into the pot & add 1 chopped onion, 6 garlic and 2 green chilli.
5)saute for 3-4 mint on medium flame. after that we add 1 chopped tomato.
6)fry till tomatao will soft.
7)make the paste of fried onion, tomato, garlic ,chilli, cashew & 1 tsp butter.
8)take 1 tsp oil into the pot & take 1 tsp cumin seeds . saute for a second and add masala paste.
9) cook the masala for 4 mint on medium flame. Don't over cook the masala.
10)Add cooked daal into the pot & mix well. cook the daal for 5-6 mint on medium flame.
11)add salt if you want.
FOR TADKA:
1)1 tsp oil / ghee 2)1 tsp cumin seeds 3)pinch of hing 4)kashmiri mirch powder.
ENJOY THE MASOOR KI DAAL WITH ROTI, PARATHA, RICE OR PULAAO.
you can also checkout my youtube video on my channel